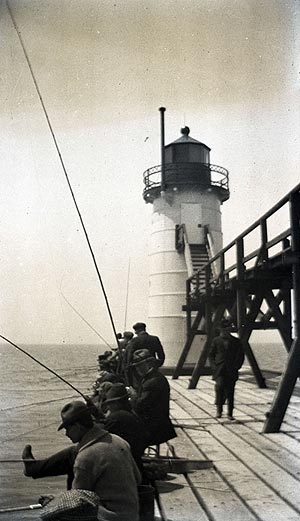 Dear Friends of South Haven,
As a member of the Historical Association of South Haven, you are an essential part of preserving and making available the historical record of the South Haven area. Now in our ninth year, the historical association is pleased that you have continued to value our efforts to preserve and promote the history of South Haven by providing the financial support that allows us to work on your behalf. This support has enabled us to reach out to the schools, host programs at Hartman school, allows the use of those facilities for community events and has provided the resources to house an ever-increasing library of photos, books, artifacts, and other materials for research.
We need your support! Your enthusiasm has made the Historical Association of South Haven a valuable and intrinsic part of the life of our community. The Historical Association of South Haven relies completely on memberships to continue to provide for our mission of celebrating South Haven's history through education and entertainment. Support through your membership is as little as $20 per year and makes all that the Historical Association does, possible.
Join us on May 28th from 6:00 – 9:00 p.m. for our Spring Open House. This year we have begun a campaign to attain the stewardship of the South Haven lighthouse and have conducted a pledge drive to finance this endeavor. An exhibit based on historic and scenic photos as well as candid shots of the lighthouse will be mounted in the Appleyard Gallery. There will be a scale model of the lighthouse on display as well as Gerald Soergel's first model lighthouse. The elementary students in the South Haven school district will be exhibiting their renditions of the lighthouse in a variety of media, including collage, water color, and chalk pastels. At 7:30 p.m., Ed Appleyard, our project coordinator, will present a short update on the lighthouse campaign.
The Open House begins a summer full of exciting events – and we hope to see you at every one!