Thursday, April 20, 2023 at 7:00 pm
Hartman School Building
355 Hubbard Street
South Haven, MI 49090
Join the Historical Association of South Haven for "The Art of the State Capitol Building" presented by Valerie Marvin, Historian & Curator of the MI State Capitol Building.
Free and open to the public.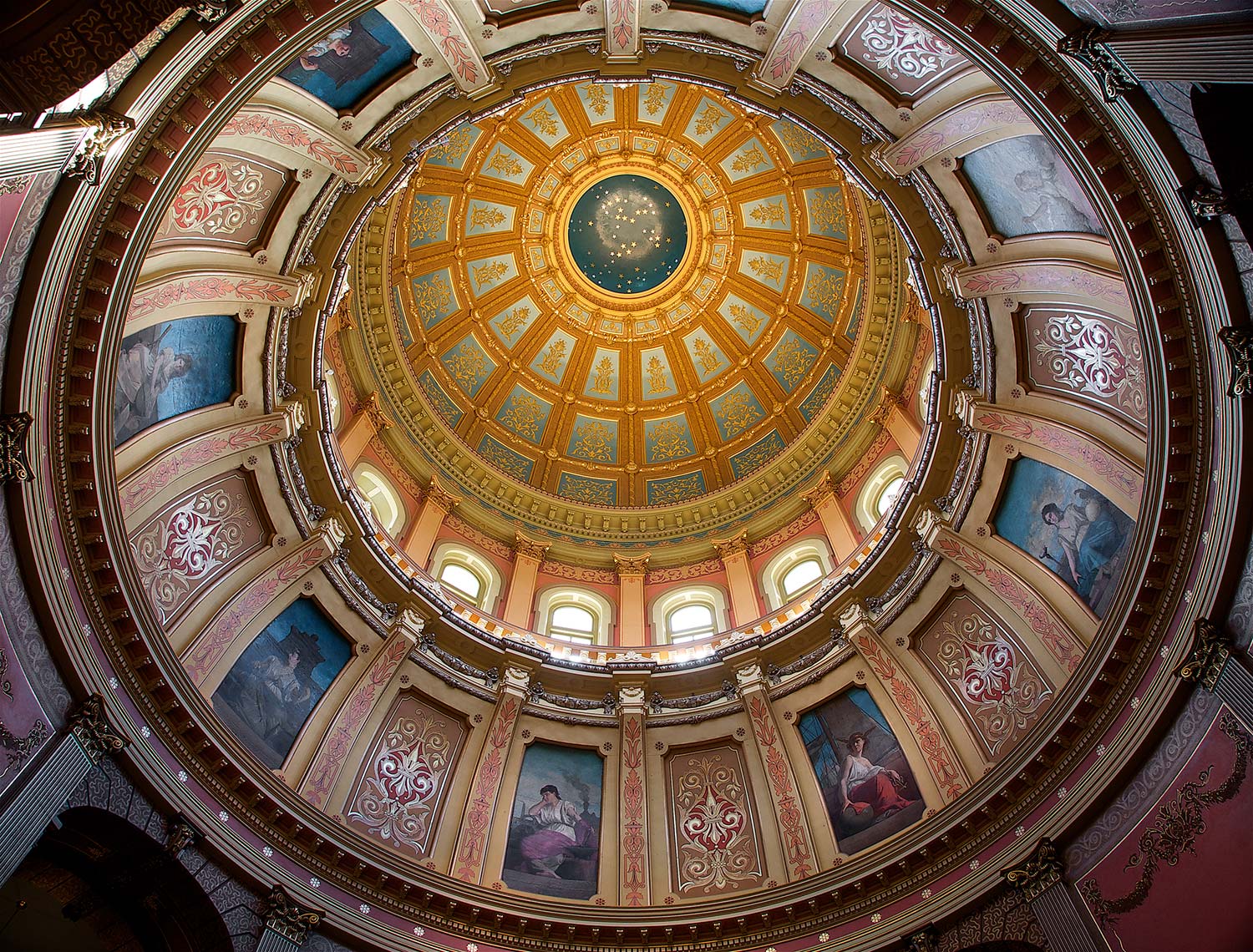 Michigan's Capitol is covered by, and filled with, all kinds of art – from the governors' portraits that encircle the rotunda to the gold stars in the dome, symbolizing the bright, limitless potential of our state. Some works tell stories of state history, like the Rise and Progress of Michigan sculpture on the east pediment, while others, like the massive muses in the dome, represent the best of Michigan's future. Many of the original pieces of richly carved decorative arts (furniture) remain in use today, in rooms painted from baseboards to ceilings with a rich rainbow of colors, motifs, designs, and faux finishes straight from America's Gilded Age.
Be inspired by our Capitol's beautiful art – and learn more about its origins, creators, and ongoing preservation – with this program by Michigan State Capitol Historian and Curator, Valerie Marvin.