We are still open 9am-3pm Tuesday and Wednesday at Hartman School to view exhibits and learn about the history of South Haven and the lighthouse.
HASH is no longer open Sunday from 12pm-4pm until May.
Covid is still with us so masks are required for entry. We will supply them if you don't happen to have one with you.
Come visit the Historical Association of South Haven at Hartman School.
Hartman School Building
355 Hubbard Street
South Haven, MI 49090
Great pic of the lighthouse with new portholes and links to articles about the porthole restoration – https://www.facebook.com/southhavenvisitorsbureau/photos/a.276106052512763/4268660459923949/, https://wwmt.com/news/local/restored-portholes-on-south-haven-lighthouse-give-the-beacon-a-fresh-look.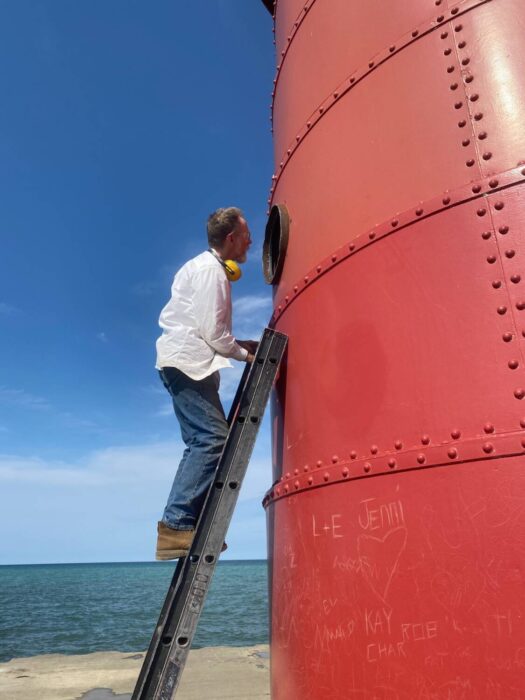 Will Hart at work reinstalling new portholes to replace the ones removed and discarded in the 1970's.