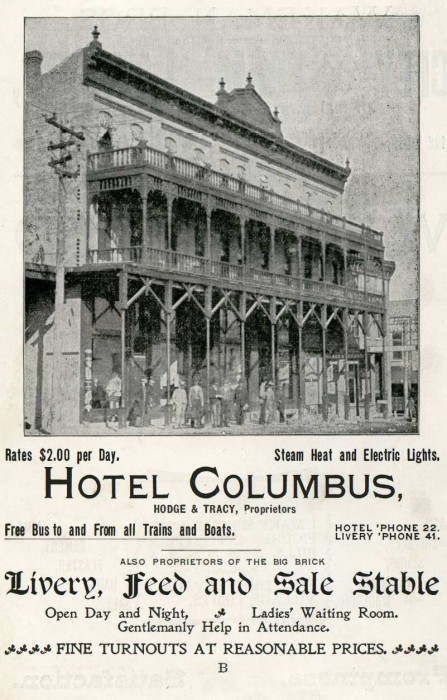 Residents, Summer Resorts and Fruit Growers 1898 to 1900.
Containing – Illustrated sketches of the Townships of South Haven Casco and Covert, and Biographies of their Leading Business
Men and Citizens.
Also containing, An Alphabetical list of male residents over seventeen years of age, all widows, heads of households, and ladies following any line of business in said Townships.
Also – A Street Guide and Maps of the Village of South Haven, Casco and Covert Townships of the State of Michigan, to which is added a Classified Business Directory Alphabetically Arranged.
Price, $2.00. Bound in Leather $2.35.
WILLARD A. NORTON, Compiler and Publisher.
Copyrighted 1898, by Willard A. Norton.
1898.
TRIBUNE PRINTING COMPANY, PRINTERS.
SOUTH HAVEN, MICH.
(text above from the directory – not actually for sale)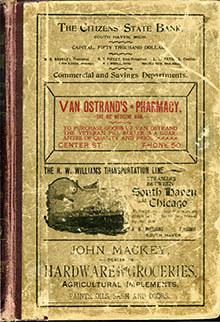 Fantastic PDF of the 1898 Directory. Scroll through this book. It has ads from the time, pictures of people and places.