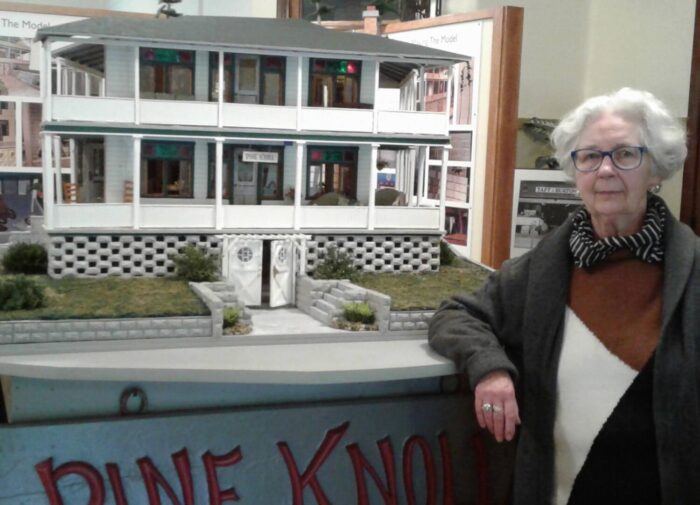 The Pine Knoll Cottage Model is at Home in the Historical Association of South Haven. Helen B. O'Rourke stands beside her scale model recreation of Pine Knoll (above). She has been the owner and caretaker of Pine Knoll since 1968.
Helen has owned this home since 1968 and felt that it was such a splendid example of the beachfront architecture of the early 1900s that she wanted to preserve it by building a model that could be enjoyed long after the inevitable wrecking ball had done its work.
Come and visit HASH and see the model for a limited time. Also more exhibitions on the history of South Haven and the lighthouse at Hartman School Building, 355 Hubbard Street, South Haven. OPEN Tues & Wed 9-3, and Sun 12-4 Memorial Day thru Labor Day.