The lighthouse Dedication Ceremony, that took place on July 19, was a resounding success. A good time had by all and the weather very much cooperated to make a lovely event.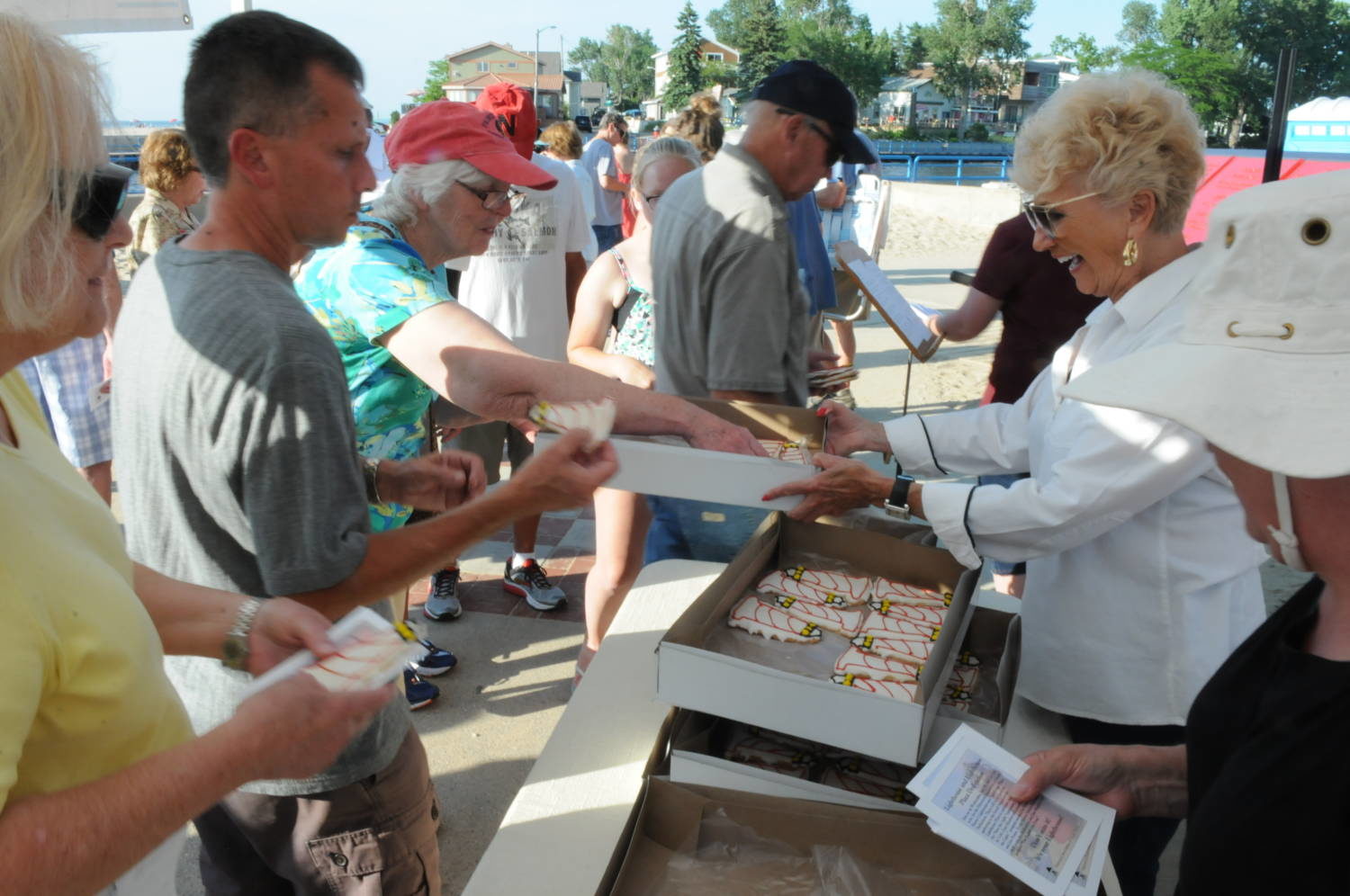 The event began with the serving of cookies shaped like lighthouses at the new Lighthouse Plaza next to South Beach. The dedication included recognition of commemorative brick donors and major donors whose names are listed on a new plaque at the lighthouse plaza.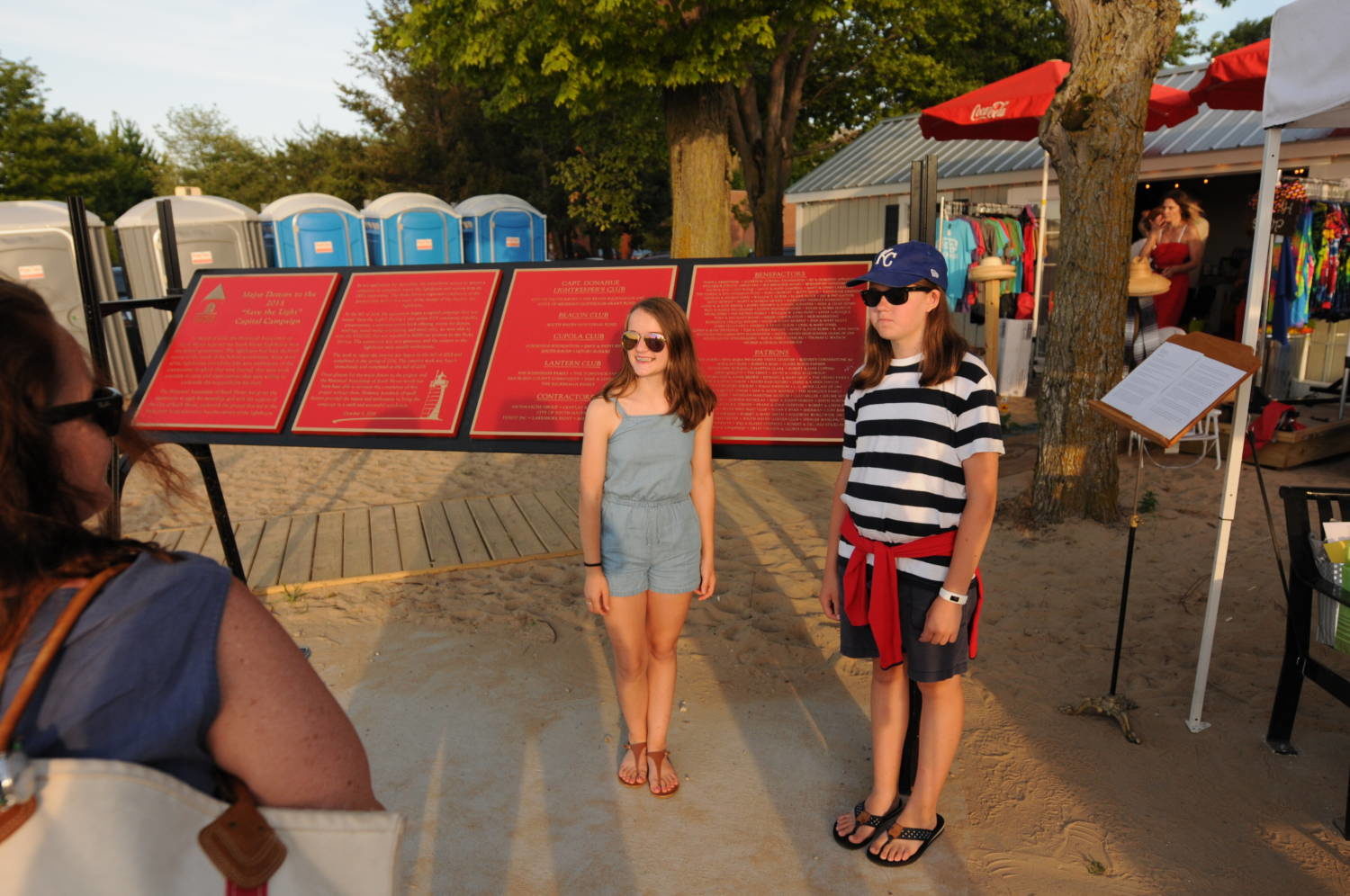 We all then walked down the pier to the lighthouse itself for the official dedication of the restored lighthouse by Mayor Bob Burr, maritime-related musical performances by local musicians and singers Pam Chappell, Joe Foster and Jim Hughey, and the reading of "I am the Light" by Gary Horton (inside the lighthouse as the lighthouse, great).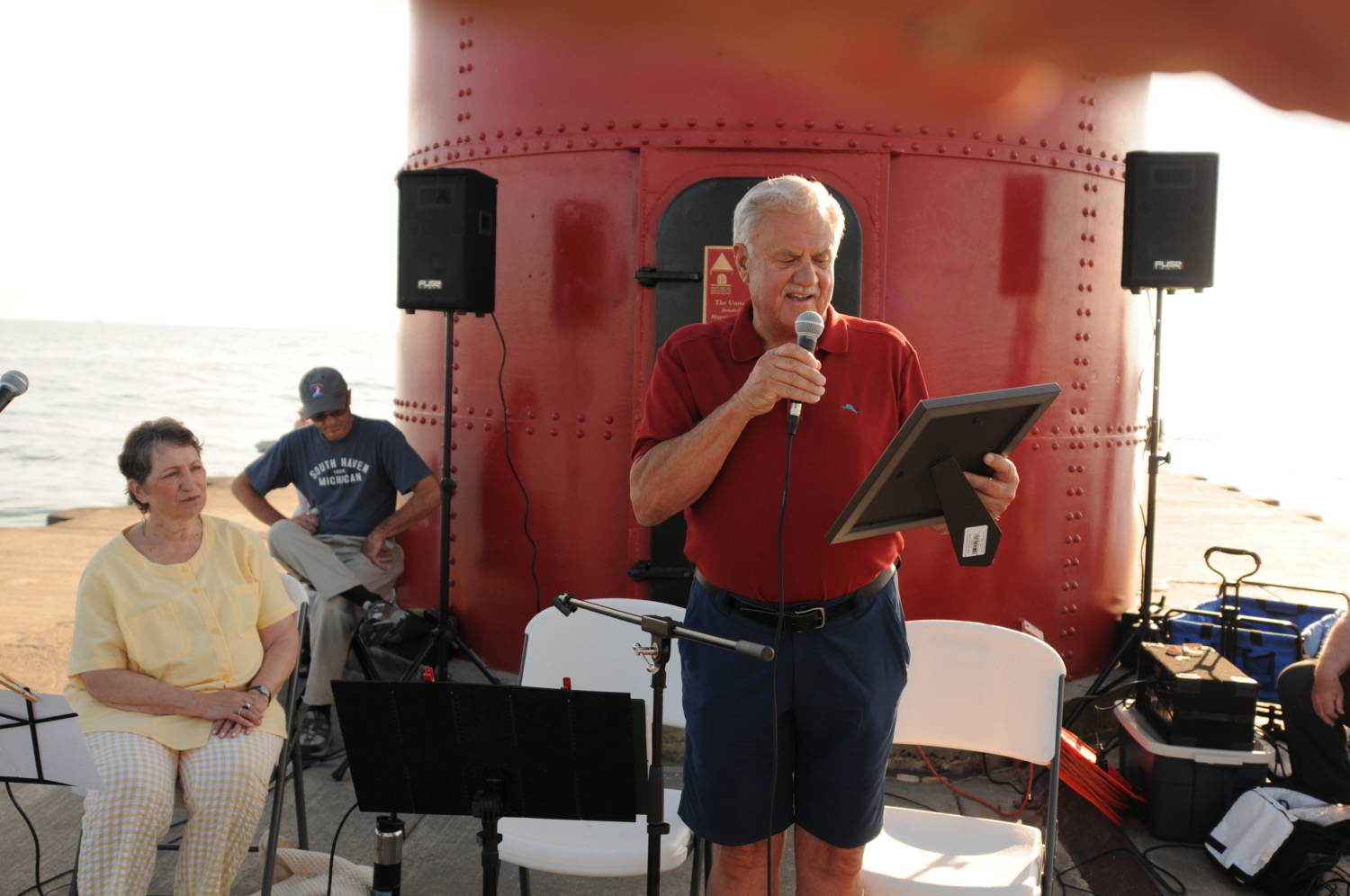 Amanda Creeden, president of the Historical Association of South Haven, HASH, presided over the proceedings and also spoke on behalf of HASH to the News. Watch the Wood TV piece – the Restored South Haven Lighthouse Dedicated >>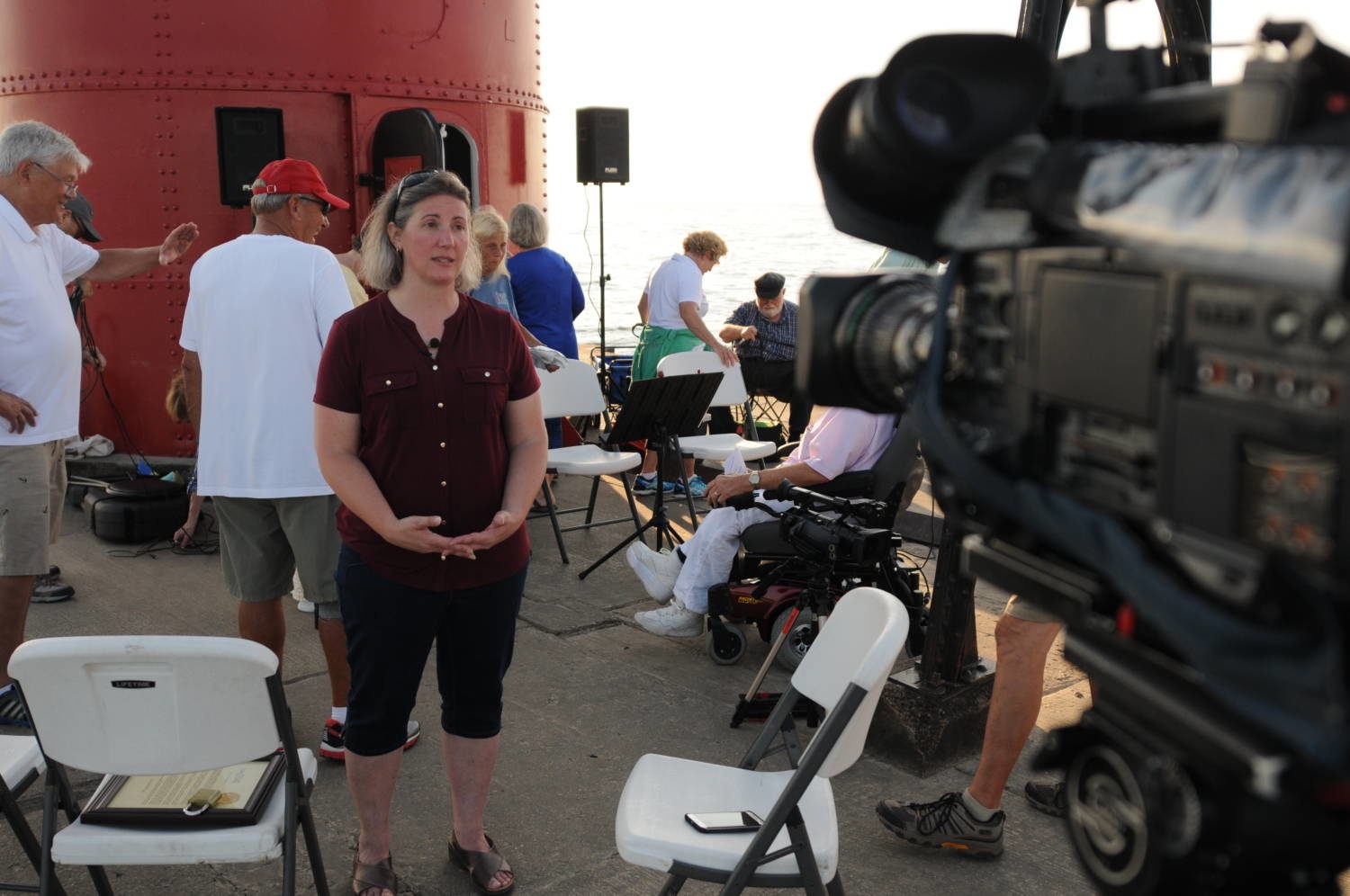 Photos and more of the celebration – Lighthouse's website >>