Thursday, July 20, 7:00 p.m. – Purchase a poster at Bunde's Bakery and have it signed by the artist, Conrad Kaufman. Good food and an addition to your poster collection! Don't miss it!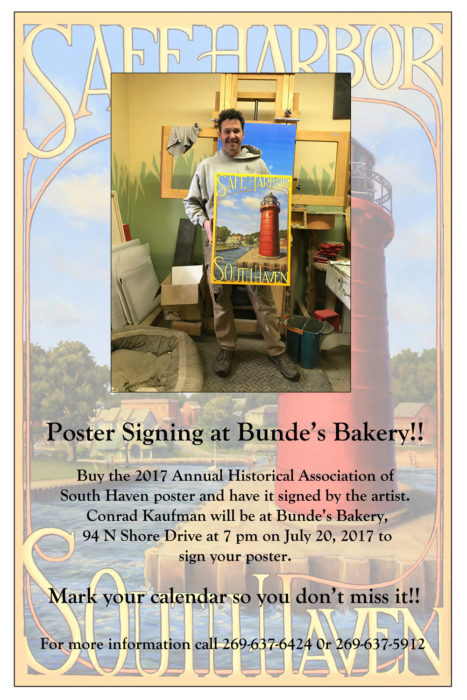 Many popular historic resorts were concentrated on South Haven's north side. Now current residents and visitors can catch a glimpse of that time at Bunde's Good Eats & Coffee at 89 North Shore Drive. Sue Hale has installed a micro-exhibition of the Catskills of the Midwest, which showcases the historic resort era. The antique case was originally in the first Bunde's Bakery, which opened in 1942.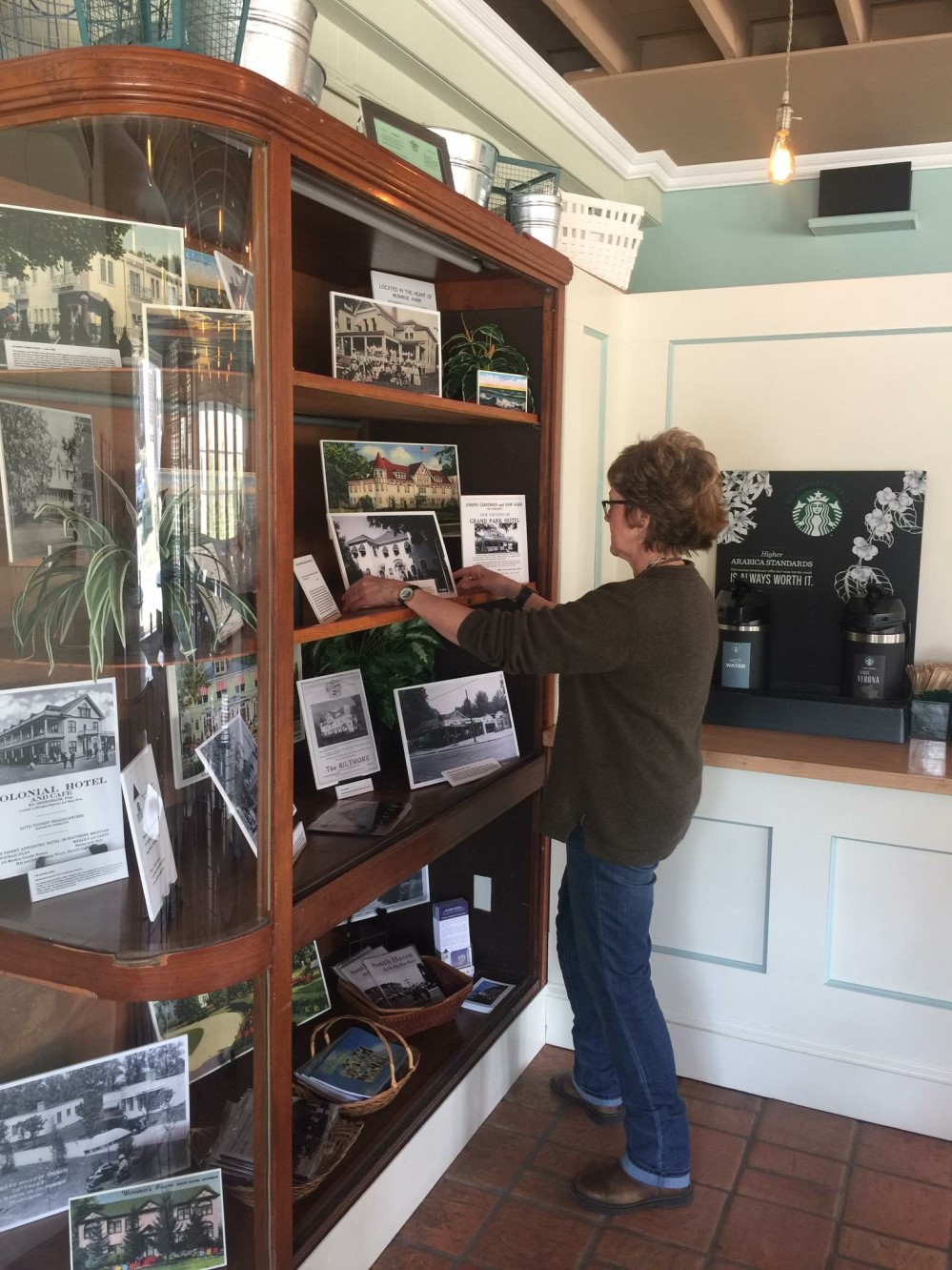 Now that the street construction is manageable, stop by and see the display while you experience the enticing smells of the coffee and baked goods.