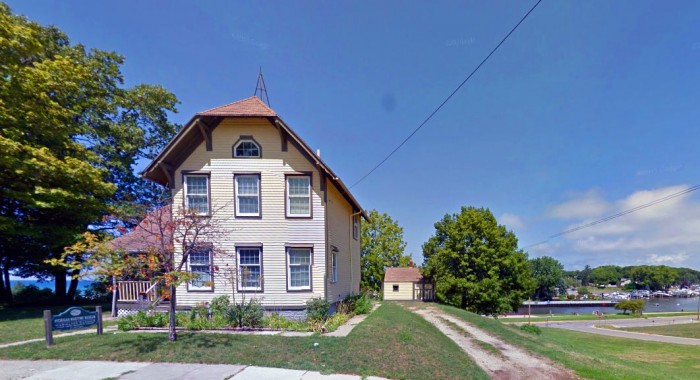 June 19-Aug. 29: Light the Way art exhibit, South Haven Center for the Arts, 600 Phoenix. Portion of proceeds from art sales will go to the lighthouse preservation campaign.
Tuesday, Aug. 4: "Ladies of the Light" historical program, 7-9 p.m. Listen as speaker Dianna Stampfler recounts the lives of female lightkeepers dating back to the early 1840s, Lighthouse Keepers House, 91 Michigan Ave., South Haven.
Friday, Aug. 7: Light the Way Lighthouse Sit, 7 a.m.-sunset. Watch as legislative and community leaders take turns sitting on the Lighthouse balcony to raise funds for preserving our famous beacon.
Friday-Saturday, Oct. 30-31: "Michigan's Ghostly Beacons" historical program, Michigan Maritime Museum, 260 Dyckman Ave. Listen as speaker Dianna Stampfler tells about the nearly two dozen lighthouses in Michigan reported to be haunted. Diane will present her program at 6 p.m. on Friday, October 30th and 3 p.m. on Saturday, the 31st.
MLIVE Article
May 20, 2015 at 12:05 PM – SOUTH HAVEN, MI — The campaign to restore South Haven's beloved lighthouse has raised $115,000 so far — more than one-third of its goal.
The Historical Association of South Haven, owner of the century-old lighthouse, began a soft launch earlier this year and is now kicking its fundraising campaign into full gear. One of the highlights of the campaign will be the first-ever Lighthouse Sit on Aug. 7, which is National Lighthouse Day. During the event, local and state leaders will take turns sitting on the balcony of the lighthouse to raise money.
View the Full Article on MLive >>>
For more information about the lighthouse restoration campaign or donation opportunities, visit www.southhavenlight.org or call the Historical Association, 269-637-6424