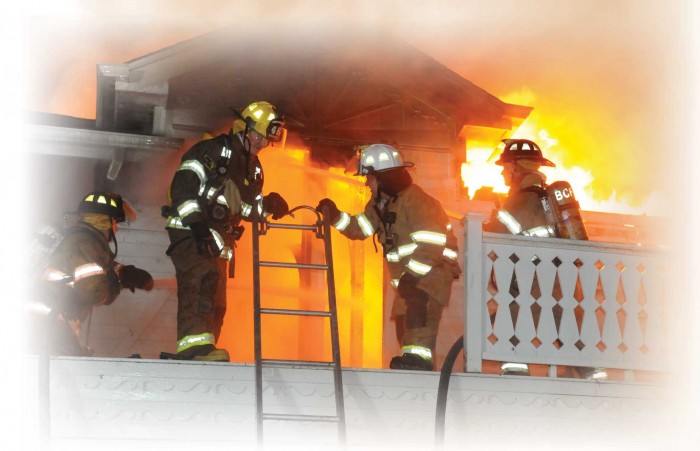 The history of fighting fire in South Haven, starting in the late 1800s when a bucket brigade was the only line of defense, will be featured in an exhibit opening Memorial Day weekend at the Historical Association of South Haven (HASH).
The exhibit, "When I'm Called to Duty…," has been assembled and organized by HASH board member Amanda Creeden, with input from retired local firefighters, the book "A Century of Service: South Haven Fire Department" and photographs from the Historical Association archives. It will be featured during the Historical Association's spring open house weekend. It will be unveiled Saturday, May 23, from 7-9 p.m. at the association's headquarters in the former Hartman school, 355 Hubbard St. It will include historical artifacts from the former South Haven and Casco fire departments. Two vintage fire trucks that served South Haven, a 1923 American LaFrance and a 1946 American LaFrance, will be displayed along with some current emergency services equipment.
On Sunday, May 24, 1 to 4 p.m., the HASH and the South Haven Fire Dept. will provide a family-oriented day and, in addition to the exhibit being open, there will be demonstrations and activities especially for the kids coordinated by members of South Haven Area Emergency Services (SHAES). The vintage engines will be there as well as a modern fire engine and a rescue vehicle.
The exhibit was supported by Spencer Manufacturing, Inc. and the Do-It Corporation.
The Historical Association is open Tuesday and Wednesday from 9 a.m. to 3:30 p.m. From Memorial Day to Labor Day it is also open on Sundays from 1-4 p.m.