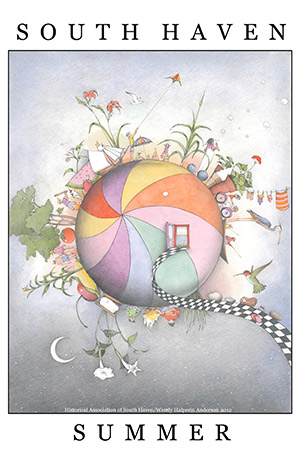 The poster was designed by Wendy Anderson Halperin for HASH. Designed in an endearing style that incorporates her deft artwork, superb color, and stunningly creative content, we are treated to a nostalgic trip back thru the years to those things that remain constant in South Haven summers. Every time one looks at the poster, a new discovery is made and another heartstring tugged.
A poster designed to get you through a cold winter with warm memories of SUMMER – SOUTH HAVEN.
Notecards are also for sale. Poster is $15, cards are available in 5 card packages for $10.