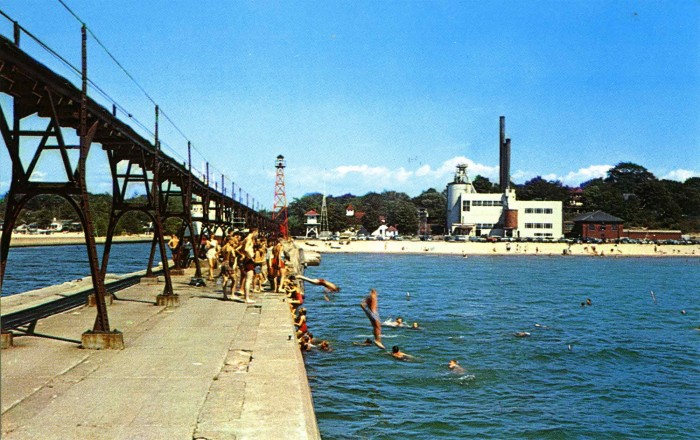 The Historical Association of South Haven, owner of the century-old lighthouse, fundraising campaign's in full gear.
So please join us Aug. 7th, 7am to sundown, to celebrate National Lighthouse Day
Come on out to the pier and/or donate to the lighthouse restoration fund for government and community leaders to sit at the top of our lighthouse tower as part of the first-ever Lighthouse Sit.
This will be one of the highlights of our "light the Way" fundraising campaign to raise funds to restore the South Beach Pierhead Light. The first-ever Lighthouse Sit on Aug. 7, which is National Lighthouse Day, should be lots of fun with our local and state leaders taking turns sitting on the balcony of the lighthouse to raise money.